Our Charities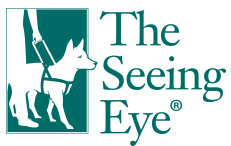 Platinum Pets was proud to support The Seeing Eye at its June 2016 fundraiser that featured a six-course dinner prepared by six of the top chefs in New Jersey. The event raised funds for the New Jersey-based nonprofit that helps the blind and visually impaired regain their independence by providing them with seeing-eye dogs.
Platinum Pets was excited to be part of the Society for the Prevention of Cruelty to Animals Los Angeles during their biggest adoption day of the year in June by providing hundreds of identification badges from Pawsitively Safe, our lost pet finder. The event helped numerous dogs and cats find their forever homes.
Giving Back
Whether it's donating or volunteering at the local animal shelter, the Platinum Pets team believes in giving back to our pet community. But we're not just focused on our local organizations. We want to assist our small pet store owners and their customers help pets in their towns. That's why Platinum Pets partners with organizations across the country to help pet lovers give back to the animals closest to them.