Whether you prefer deep and vivid hues or gentle pastels, we've got the perfect collar for your pet. Pair the collar of your choice with a leash in matching color to complete the ensemble.

Check it out: Training Collar How-To Video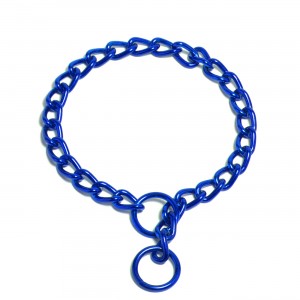 Chain Training Collars
Your dog's transformation from freewheeling pup to self-possessed companion will happen in style with a training collar in your favorite color.
Available in sizes 14" -26"
See All Colors
Fur Saver Training Collars
This collar was explicitly designed not to snag your dog's fur or chafe its skin.
Available in sizes 19" - 29"
See All Colors